Julie Beverly
Aztec Products, Inc.
Marketing Manager
Voice: (215) 393-4700
Fax: (215) 393-4800
Email: julieb@aztecproducts.com
Website: www.aztecproducts.com
All new floor scrubbing machine is rugged, simple and an exceptional value.
MONTGOMERYVILLE, PA, USA, February 26, 2008 – As part of its initiative to increase distribution sales, Aztec Products announces the new 20″ ProScrub™ Automatic Scrubber. The ProScrub™ is a rugged, user-friendly machine which is inexpensive to purchase and easy to maintain. Made entirely in the USA, the ProScrub™ is the newest addition to the Aztec product line.
The ProScrub™ Automatic Scrubber's 24-volt system drives a 3/4hp brush motor at 220 RPM. The 1/2hp vacuum motor and 30″ wide squeegee assure a dry cleaning path. With a quick-release squeegee and double-high pad-driver lift position for transit, the ProScrub™ is a breeze to load and unload for use in multiple locations.
"For many facilities, no machine represents a larger portion of the equipment budget than an automatic scrubber," said Whit Beverly, President of Aztec Products. "That's why Aztec has developed the ProScrub™ Automatic Scrubber with features that are unmatched in the industry, including an affordable price."
Aztec Products, Inc. is a family-owned business based in Montgomeryville, PA. Aztec is proud to manufacture all of its products in the USA, at its Philadelphia area factory. For over 30 years, Aztec has developed a series of innovative floor cleaning machines that are engineered for quality work at high speeds, and has become known as the problem-solver for the floor cleaning industry.
To see the complete Aztec product line, visit: www.aztecproducts.com. – See more at: https://aztecproducts.com/press-release/PR022608.cfm#sthash.DfFHdW2k.dpuf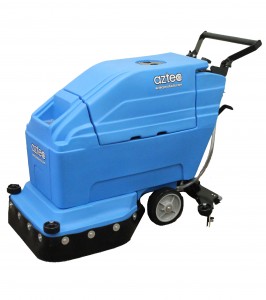 Newer model ProScrub in Aztec blue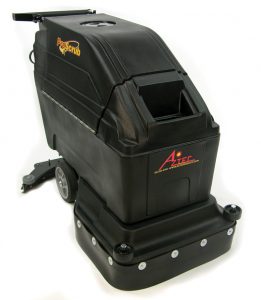 Older model ProScrub in black