BRUSH DRIVE UNIT for the SIDEWINDER Propane Floor Stripper
Aztec Approved replacement Brushdrive unit for the 30″ Sidewinder, Part # 010-953B
Aztec Approved replacement Brushdrive unit for the 24″ Sidewinder, Part # 01024-953B
Each brush drive unit includes (3) outer pan pulleys, (1) center pan pulley and all parts in the Sidewinder brushdrive. See Sidewinder Owner's Manual for more info.
To order, please contact your sales rep by clicking HERE
**NOTE: LOADING DOCK AND/OR FORKLIFT REQUIRED FOR DELIVERY! This replacement part weighs approximately 100 lbs and will ship on a skid via truck. If you do not have access to a loading dock or forklift there will be additional fees incurred.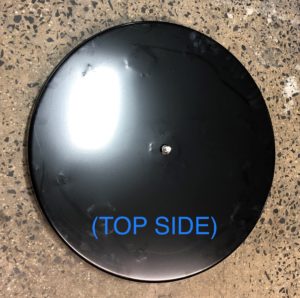 Sidewinder brushdrive top side