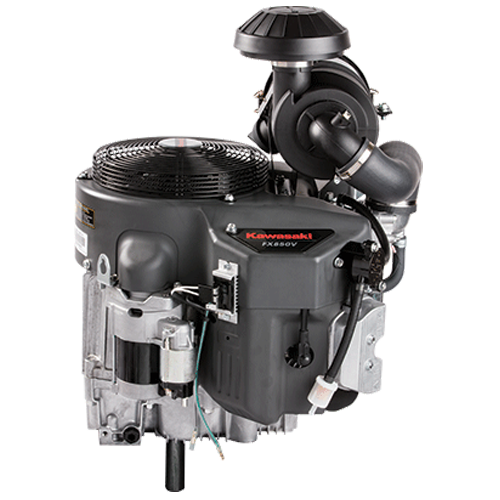 The 850V-HD PurePower engine is precision-built to bring power for the toughest jobs you've got. Serious torque is on tap with this V-twin 4-cycle engine with heavy duty shift-type starter and twin barrel, internally vented carburetor with fuel shut-off solenoid.
3 Year Engine Warranty

Overhead V-Valve

90° V-Twin

Pressurized Lubrication System

Electronic Spark Ignition

Automatic compression release

High-Efficiency Oil Cooler

Multi-Stage Canister Air Filter

Cast-Iron Cylinder Liners

Metal Engine Cover with Integrated Clean Out Ports
Description
PurePower by Aztec offers professionally engineered CARB and EPA certified Liquid Propane Gas (LPG) conversions for Original Equipment Manufacturers' indoor and outdoor power equipment engine needs. Each PurePower engine is converted with high-quality brand name components, based on a customized carburetion formula approved and certified by the EPA. Each engine is individually tested. LPG is an excellent fuel source for powering commercial equipment. It burns exceptionally cleanly without sacrificing power or performance when properly carbureted with high quality, patented, brand-name LPG carburetors and catalytic mufflers.