PurePower by Aztec offers professionally engineered and EPA certified Liquid Propane Gas conversions for Original Equipment Manufacturers' indoor and outdoor power equipment engine needs.
PurePower is a brand created by Aztec for OEM LPG applications. The PurePower brand was created to help differentiate the OEM's brand from Aztec branded equipment.
LPG is an excellent fuel source for powering commercial equipment. It burns exceptionally cleanly without sacrificing power or performance, when properly carbureted with high quality, patented brand-name LPG carburetors and catalytic mufflers.
Each PurePower engine is converted with high-quality brand name components, based on a customized carburetion formula approved and certified by the EPA. Each engine is individually tested. Aztec retains emission test reports by engine serial number.
PurePower by Aztec Engine Base Brand Choices
All PurePower engines are converted with a customized carburation formula, tested individually and certified for indoor use by the EPA.
PREMIUM ENGINE BASE BRANDS
Honda
A manufacturing powerhouse, Honda makes a wide variety of machines from trimmers, to motorcycles, to heavy construction vehicles, to solar cells and airplanes. Honda's worldwide production surpassed 120 million units in more than 150 countries in 2014. Includes a 2-year engine warranty
Kawasaki
Kawasaki Heavy Industries Group began more than 100 years ago with the General Purpose Petro Engine division starting in 1957. Kawasaki is proud of its reputation of pushing the boundaries of 4-stroke engine technology. Kawasaki has a powerplant partnership with John Deere and a network of over 7000 dealers. Includes a 2-year engine warranty.
Kohler
Founded in Sheboygan, WI in 1873, Kohler has grown into a global company specializing in premium engines and plumbing products. Includes a 3-year engine warranty.
SUBARU
As one of the largest engine manufacturers in the world, Subaru produces more than 1.2 million engines annually for every type of market. Subaru offers a parts and service network with over 5000+ locations. Includes a 5-year engine warranty.
ECONOMY ENGINE BASE BRANDS PUREPOWER ECONOPRO:
The PurePower EconoPro brand exists for OEMs that need a solid quality, inexpensive option for a low-power or particularly dirty application.
The EconoPro engine line is priced to be a swappable option in environments that are unwarrantable for branded engines or that require so little power that an expensive premium engine is a waste. Includes a 1-year engine warranty.
Some Facts About Us:
PurePower is committed to customer safety with all conversions utilizing a catalytic muffler whether or not it is required by law.
 All machine manufacturing, engine conversions, R&D projects and administrative support occurs in the USA, by Aztec employees.
Aztec offers its OEM partners reliability and long-term stability, with all current ownership, management and key research and development personnel in place for over 20 years.
PurePower by Aztec believes strongly in responding to our customer's needs.
Don't see the engine that you want listed? Custom carburetion projects are welcome!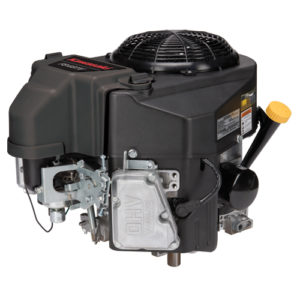 3 Year warranty
Overhead 90deg V-Twin
Pressurized Lubrication System
Electronic Spark Ignition
Automatic Compression Release
Cast Iron Cylinder Liners
Hardened Valve Heads
Bendix Type Starter
| | |
| --- | --- |
| Model | FS481V |
| Type | Overhead V-Valve |
| Displacement | 603 |
| Max Output | 18.5/3600 |
| Drive Shaft | Verticle |
| Cylinders | 2 |
| Bore x Stroke | 73x72 |
| Lubrication Type | Pressure System |
| Oil Capacity (oz/cc) | 57.6/1700 |
| Dimensions (LxWxH) mm | 483x429/362 |
| Dry Weight (lb/kg) | 81/37 |
. 5 Year Warranty
Chain Driven Overhead Cam
Dual Ball-Bearing Crankshaft Support
Hemispherical Combustion Chamber
Case-Hardened Steel Timing Chain
| | | |
| --- | --- | --- |
| Model | EX27 | EX40 |
| Type | Chain-Driven OHC | Chain-Driven OHC |
| Displacement CC | 265 | 404 |
| Max Output (HP/RPM) | 9.0/4000 | 14/3600 |
| Drive Shaft Orientation | Horizontal | Horizontal |
| Cylinders | 1 | 1 |
| Bore x Stroke | 75x60 | 89x65 |
| Lubrication Type | Splash with Chain Carry | Splash with Chain Carry |
| Oil Capacity (oz/cc) | 34/1000 | 40.5/1200 |
| Dimensions (LxWxH) mm | 351x420x410 | 389x450x443 |
| Dry Weight (lb/kg) | 46/21 | 73/33 |
Kohler Command Pro Series 3 Year Warranty
Cast Iron Cylinder Liners
Aluminum Block
Heavy Duty Bearings
Hardened Crank Shaft Journals
Large Dual Oil Drains
Nylon Cam Gear
Hydraulic Valve Lifters
Large Top-Mounted In-Line Fuel Filter
| | |
| --- | --- |
| Model | CH1000 |
| Type | Overhead Valve |
| Displacement CC | 999 |
| Max Output (HP/RPM) | 37/3600 |
| Drive Shaft Orientation | Horizontal |
| Cylinders | 2 |
| Bore x Stroke | 90x78.5 |
| Lubrication Type | Pressure System |
| Oil Capacity (oz/cc) | 64/2000 |
| Dimensions (LxWxH) mm | 389x483x699 |
| Dry Weight (lb/kg) | 81/37 |
5 Year Warranty
Cast Iron Cylinder Liners
High Carbon Steel Crankshaft
Large Main Bearing Support on PTO Side of Crankshaft
Low Oil Pressure Sensor
HotSpark Ignition System
Large Capacity Air Cleaner with Dual Elements
| | | |
| --- | --- | --- |
| Model | EH65V | EH99V |
| Type | Overhead Valve | Overhead Valve |
| Displacement CC | 653 | 999 |
| Max Output (HP/RPM) | 22/3600 | 40/3600 |
| Drive Shaft Orientation | Verticle | Verticle |
| Cylinders | 2 | 2 |
| Bore x Stroke | 84x65 | 90x78.58 |
| Lubrication Type | Pressure System | Pressure System |
| Oil Capacity (oz/cc) | 68/2000 | 70/2070 |
| Dimensions (LxWxH) mm | 475x469x353 | 488x465x485 |
| Dry Weight (lb/kg) | 93/42 | 119/54 |
3 Year Warranty
Cast Iron Cylinders
Heavy Duty Ball Bearing Supported Crankshaft
Precision Camshaft
Dual Element Air Filter
Dual Oil Drains
Easy-Access Spark Plug
| | | |
| --- | --- | --- |
| Model | GXV390 | GXV390 |
| Type | Overhead Valve | Overhead Valve |
| Displacement CC | 389 | 389 |
| Max Output (HP/RPM) | 13/3600 | 13/3600 |
| Drive Shaft Orientation | Horizontal | Vertical |
| Cylinders | 1 | 1 |
| Bore x Stroke | 90x51 | 88x63.5 |
| Lubrication Type | Forced Splash | Forced Splash |
| Oil Capacity (oz/cc) | 85/38.5 | 90/41 |